Twin sisters – Cather and Wren – have always stood by each other, whether it was their passion for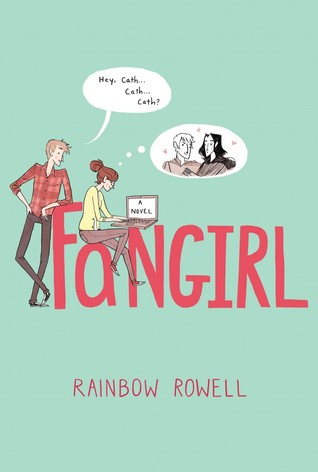 the Simon Snow book series or coping with their family drama. But when they move to college, the sisters' opposite personalities drive a wedge between them. Surprisingly, Cath who is not used to forming friendships easily, gets accustomed to her roommate Reagan fairly well. On the other hand, Wren's new friendships begin to take up all of her spare time. Cath channels her loneliness and feelings of betrayal onto the fan-fiction that the sisters had been writing together. She gives Simon the reality that couldn't be hers. Somehow, writing becomes her door to the outside world. She joins fiction writing class with an ambition to write to her heart's content; she becomes writing buddies with a boy from her class and gradually grows close to her roommates boyfriend – all this while taking supreme control over the fanfic and attracting thousands of fans for her own book. What does it mean to be a fangirl? This novel throws light on exactly that. That and the drama which ensues in Cath's life.
A friend told me that I had to read this before reading Carry On by Rainbow Rowell and that is what pushed me to open the book which had been sitting on my shelf for months. Fangirl has been written so realistically, you can as well imagine being the protagonist. Rowell's writing style is extremely agreeable and easygoing. She makes you feel like you know all the characters personally and weaves most of them to be very endearing. Initially, I thought that Cath had Agoraphobia (a fear of venturing out into situations and places with large crowds from which escape may not be easily possible) but we learn later that it is nothing major. She displays traits of low self esteem and introversion. Her preoccupation with a fictional world results in her withdrawal from social settings. But she blossoms into a more confident person after meeting Reagan, Nick and Levi. Whether good/bad, her experiences with these people help her get out of the shell she had made for herself. Wren's detachment from Cath and the fan-fiction they were writing is inevitable because of the nature she has. She is a person who lives in the moment, at parties and gatherings than through fiction. Levi, Reagan's boyfriend, is shown to be an optimist. But I found his character to be a little superficial. Cath herself repeatedly emphasizes the fact that he is always smiling, even when facing goons at a party. That sort of dilutes the essence of happiness for me. How can someone be smiling all the time? Their mother left them at an early age. And so they have been living with their father. The bond they share with him is a friendly and affectionate one.
The storyline is really good, nothing too extravagant but very grounded. We witness how the sisters deal with different issues in varying ways. Moreover we learn how fans create a totally different world by situating the objects of their praise at an apex and then producing merchandise, alternate endings, costumes and fan clubs. What I didn't like much about the book were the snippets of Simon Snow stories that were included at the end of each chapter. While I absolutely love epistolary novels, I didn't like reading Simon Snow because I didn't know the whole story. So I couldn't wrap my mind around why the tidbits had been incorporated. That being said, I really enjoyed Fangirl and I look forward to reading Carry On. It is definitely a feel-good book and I recommend it to everyone.
Ratings – 4 stars on 5.
– Meera