I was provided an electronic copy of this book by the author for review. Thank you for the opportunity 🙂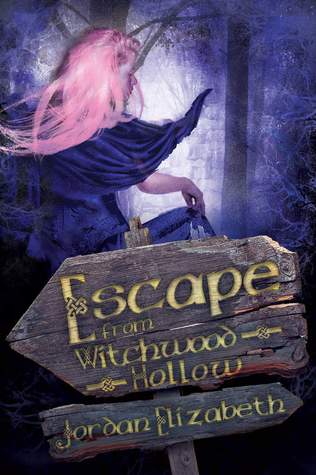 Escape From Witchwood Hollow is a novel that depicts the dire consequences of greed and insecurity on the lives of generations of people. Shunned as a witch, Lady Clifford flees into the forests of Arnn. There she finds respite from the townsfolk who want to kill her. Years pass in peaceful solitude before she finds the company of those who can appreciate her. Albertine, the second main female character, comes from a small town called Pipp where she stays with her sister and relatives. A letter from America brings joyous news that her father has made plans to have her married and settled in Arnn. And so begins a new phase of her life.
Honoria, after the death of her parents, moves in with her Aunt Priscilla. There she encounters the mysteries buried in a desolate, ruinous spot called the Witchwood Hollow. Supposedly, those who venture in are never seen again. Or so the legend goes. Will Honoria's curiosity lead her into trouble? What of the stories of Lady Clifford and Albertine? Read to understand how these three female characters' lives are woven together in a thrilling, astounding tale.
I was extremely enthusiastic about reviewing this book. The synopsis sounded too good. I only hoped that the novel was as good as I wished it to be. And it absolutely was. The story is a little slow in the beginning, but let that not hold you at bay. It picks up pace real fast and till the very end keeps you on your toes. The chapters shift back and forth between three generations. We are privy to the POVs of Lady Clifford, Albertine and Honoria. All of which were fun to read. The book has tons of characters, most of which are female. It wasn't a very pointed fact but to me it felt like the novel tries to assert the strength and individuality of women. The author pays meticulous attention to detail. Sometimes, I felt that there was unnecessary information – tidbits that need not be mentioned. But most of which came in handy to piece the puzzle.
Honoria's immediate liking for Leon was unconvincing. It appeared a little too lame how her thought process revolved around "Leon-this and Leon-that". Her friendship with Harley and Amanda also led nowhere. But then again such things happen in real life too. So its excusable. The setting created by the author is very fascinating and magical. The plot is so intricate, it catches you off guard. Planning it must have taken some serious time and effort. I believe that the story wrapped up nicely. Its a quick read and takes your imagination to heights. Give it a try if fantasy is your genre.
Ratings – 4 stars on 5.
Meera